Halloween is coming up fast and there's a lot to do to get ready for it! Get candy, carve pumpkins, put up decorations, give stares of immense disdain to your neighbor who's putting up Christmas lights, and of course, finding a good horror movie to watch!
Whether you're staying in or inviting people over for a Halloween movie night, nothing beats a good horror film. Of course, you ask anyone what's the best film to watch and generally people will say the classics, especially the Universal monster movies.
Though you can't argue that those movies are good but you want to be careful over watching them as it may take away what's great about them. That's why it's good to mix things up from time to time, below in no particular order are some horror movies you may know or not for you to consider to watch on Halloween.

"Arsenic and Old Lace"





The 1944 dark comedy starring Cary Grant as Mortimer, a writer who while visiting his aunts on Halloween to tell them about his marriage, discovers that they're serial killers. As the comedic events unfold, Mortimer's Brother Jonathan (Raymond Massey), a serial killer himself, returns with his plastic surgeon sidekick (Peter Lorre) who altered Jonathan's face to look like Boris Karloff.




The film is based on the 1941 stage play by the same name where three of the actors from the original Broadway production lent their talents as their characters for the film; Boris Karloff actually played the role of Jonathan on Broadway but did not want to leave the running Broadway production to film because not only was he drawing crowds to the show, he was financially invested in its production. I should note the film was made in 1941 but was released in 1944 after the production ended on Broadway.
This film is a perfect way to spend your evening as the story takes place on Halloween and features a cast of memorable characters, wonderful one-liners, and twisted humor.


"
Nosferatu
"
You ask anyone what the best vampire movie ever was (and if they're worth their salt as a horror movie fan) they would point you in the direction of this 1922 classic tale of terror! This German silent film is considered the first "cult film" as it was supposed to never see the light of day after its premiere in Germany due to a lawsuit filed by Bram Stoker's wife for copyright infringement.
Lucky for us copies were made as the film was shown around the world and we got to witness
Max Schreck
in his iconic makeup and long prosthetic fingers accompanied by his 6'3 height which added to his animalistic look as Count Orlok (Dracula).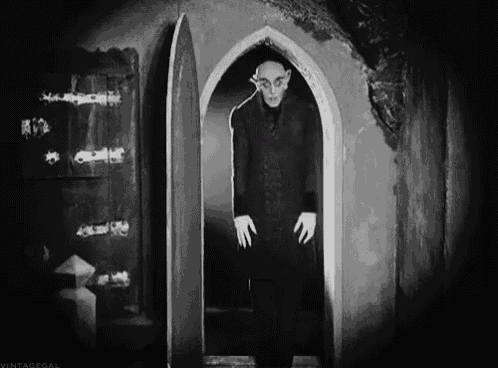 The iconic appearance of Schreck alone warrants this movie to be entertaining you and friends on Halloween!
"
Pandemonium
"
As the title suggests, this slasher parody from 1982 is pure chaos! This film had an all-star cast of familiar faces such as
Tom Smothers
,
Carol Kane
,
Judge Reinhold
,
Paul Reubens
and was one of the first films
Phil Hartman
was in. The story takes place at a cheerleading camp where a killer targeting the cheerleaders is on the loose.
With many sight gags, parodied references to films of the time, funny characters, nonsensical plot, and just all around fun; this film will have you cheering.
"
Eyes without a Face
" (
Les Yeux sans Visage
)
This French film from 1960 was a major influence for future filmmakers. The film is about Doctor Génessier who performs horrific experiments as he looks for a new face for his daughter Christian whose face was disfigured from a car accident.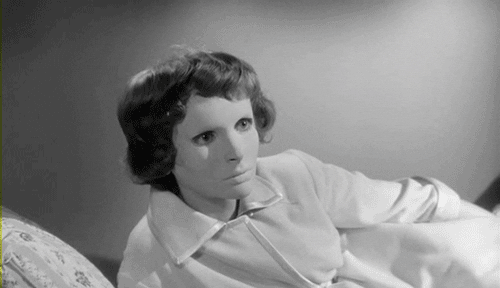 What made the film disturbing was not only the subject manner but the blank expressionless mask Christian wears to conceal her disfigurement. This appearance influenced the look of masked killer Michael Myers in "
Halloween
". Billy Idol wrote the song "
Eyes without a Face
" which was influenced by the film.
"
A page of Madness
"
This silent Japanese film from 1926 is the perfect example of a foreign avant-garde. The film has no dialogue cards because in Japanese movie theatres at the time, actors acted as a Benshi, a narrator who reads a script along with the film as it plays.
The story follows a custodian who works at an asylum to be near his wife, who is a patient. The custodian struggles with watching his wife living with her illness in the facility and wishes to break her out. You can learn more about the film from my past article
HERE
.

"Let's Scare Jessica to Death"





The film follows Jessica (Zohra Lampert) a mentally unstable woman, her husband, and their friend Woody (and his sweet mustache) all move to a farm where strange happenings keep occurring putting a strain on Jessica and her husband.
If you want a cheese-show for you and your friends/family to poke fun at, this 1971 film is for you! Not going to sugar coat it, it's only good because it's bad, "The Room" is "Citizen Kane" compared to this film but for as bad as it is, it's fun to watch. Believe it or not, this film even has its own website!


"
13 Ghosts
"
Most people hear the name and think of the 2001 remake but I'm talking about the original 1960 film! The film follows a family that inherited a mansion from an uncle that died under mysterious circumstances in the house. The family discovers special goggles that allow them to see the 12 distinct ghosts they share their new home with.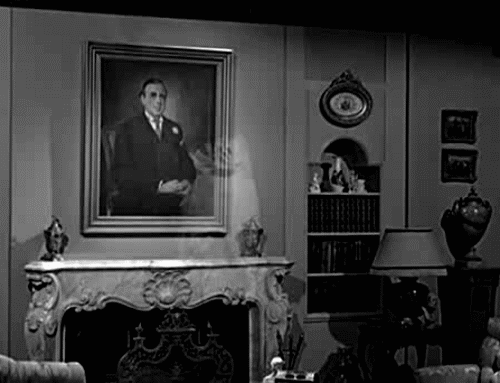 There are some similarities between the original and the remake but the original's storyline is pretty straightforward and not overcomplicated as the remakes'. Among the cast members, there's
Margaret Hamilton
who plays the mansion's housekeeper who throughout the film is mentioned is possibly a witch. For those not familiar, Hamilton is known mostly for her iconic role as the Wicked Witch from "
The Wizard of Oz
"

"The Phantom Carriage"





A Swedish silent film from 1921 based on the 1912 novel "Thy Soul Shall Bear Witness!" by Selma Lagerlöf. The film follows a troubled man named David and a social worker who got infected with tuberculosis (from David).  Ignoring her pleas to change his ways, David ignores the dying social worker and in turn is killed at the stroke of midnight on New Year's Eve, summoning the grim reaper who was David's friend who died the previous New Years.





The film is considered a drama but it has horror elements to it and one scene in particular inspired the infamous "Here's Johnny!" scene from "The Shining" which was shot almost identical to the scene in "The Phantom Carriage".



"The Haunted House"





A silent film comedy from 1921 staring film legend Buster Keaton, what it lacks for in "horror" it makes up for in laughs. Keaton stars as a bank employee who is accused of putting counterfeit money in the bank where he works. While on the run he enters a haunted house that's actually the base of operations for the counterfeiters who rigged up the house to fool people into thinking it's haunted.
Silly slapstick comedy awaits those who enter this house of ghouls!


"The Wicker Man"





NO not the one with Nicolas Cage, the good one that came out in 1973! The film stars Edward Woodward, and Christopher Lee (who wanted to take a break from Hammer films at the time). Woodward plays a police detective who travels to the isolated island Summerisle to help look for a missing girl. Unlike the remake, the island is modern but it becomes clear that the islanders are very much into the old Pagan beliefs.





Clearly having a better storyline that mixes with moments of musical numbers and traditional Celtic music, this film has its 70's cheesiness that's appropriate for the time and of course…no bees.


"
The Thing from Another World
"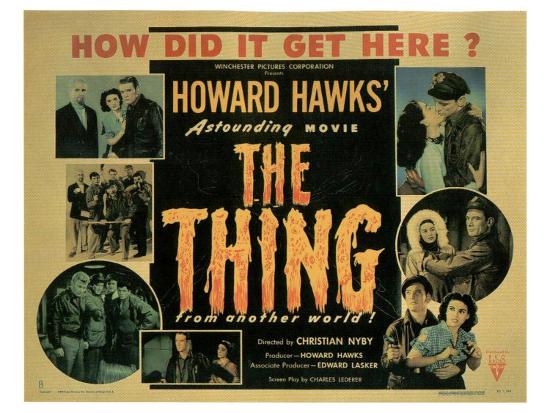 Nothing better than a sci-film from the 50's! This 1951 gem was later remade in 1982 by John Carpenter (
The Thing)
. The film stars
Kenneth Toby
,
Margaret Sheridan
, and featured
James Arness
as the alien creature. This film unlike its remake in the 80's did not
follow the original story
. The US Air Force and a team of scientists discover a UFO in arctic ice and inadvertently released a monstrous creature that stalks and kills anyone in its way.
With the campy charm of the 50's and a
Theremin
rich soundtrack, this classic sci-fi horror is perfect for fans of the genre.

"Le Manoir du Diable" (The House of the Devil)





To put it bluntly, this should be watched by every horror movie fan for the main reason that it's the FIRST horror movie to be filmed. This French silent film from 1896 is only three minutes long but entertaining and straight to the point.


"Felidae"





A German animated film based on a book by the same name that's definitely NOT for kids! This 1994 noir-style tale follows a cat named Francis who moved into a new neighborhood with his owner and gets caught up in a mystery in which cats are being murdered. This film has all the traits of a good noir, murder, mystery, sex, cults, and mad science.


"Mystery of the Wax Museum"





This mystery from 1933 may sound quite familiar to you. The film is about a reporter (Glenda Farrell) who is trying to cover a story about the apparent suicide of a model whose body was stolen from the morgue by a monster. While visiting a friend who works at a wax museum she notices that one of the newer figures looks a lot like the dead model.
This film was later remade in 1953 and called "House of Wax" that starred Vincent Price. Interesting bit of trivia, the wax statues in the film are real actors as the original wax figures melted under the stage lights.


"Tales from the Crypt"





This British film from 1972 like the other more known versions of the film is an anthology film where five strangers get lost in a crypt and meet the Crypt Keeper (Ralph Richardson) who tells them five stories of horror and mystery.
With the twist ending, moviegoers will want to watch this film again to see the hints that are hidden in each story leading to the end!


"
Mad Love
"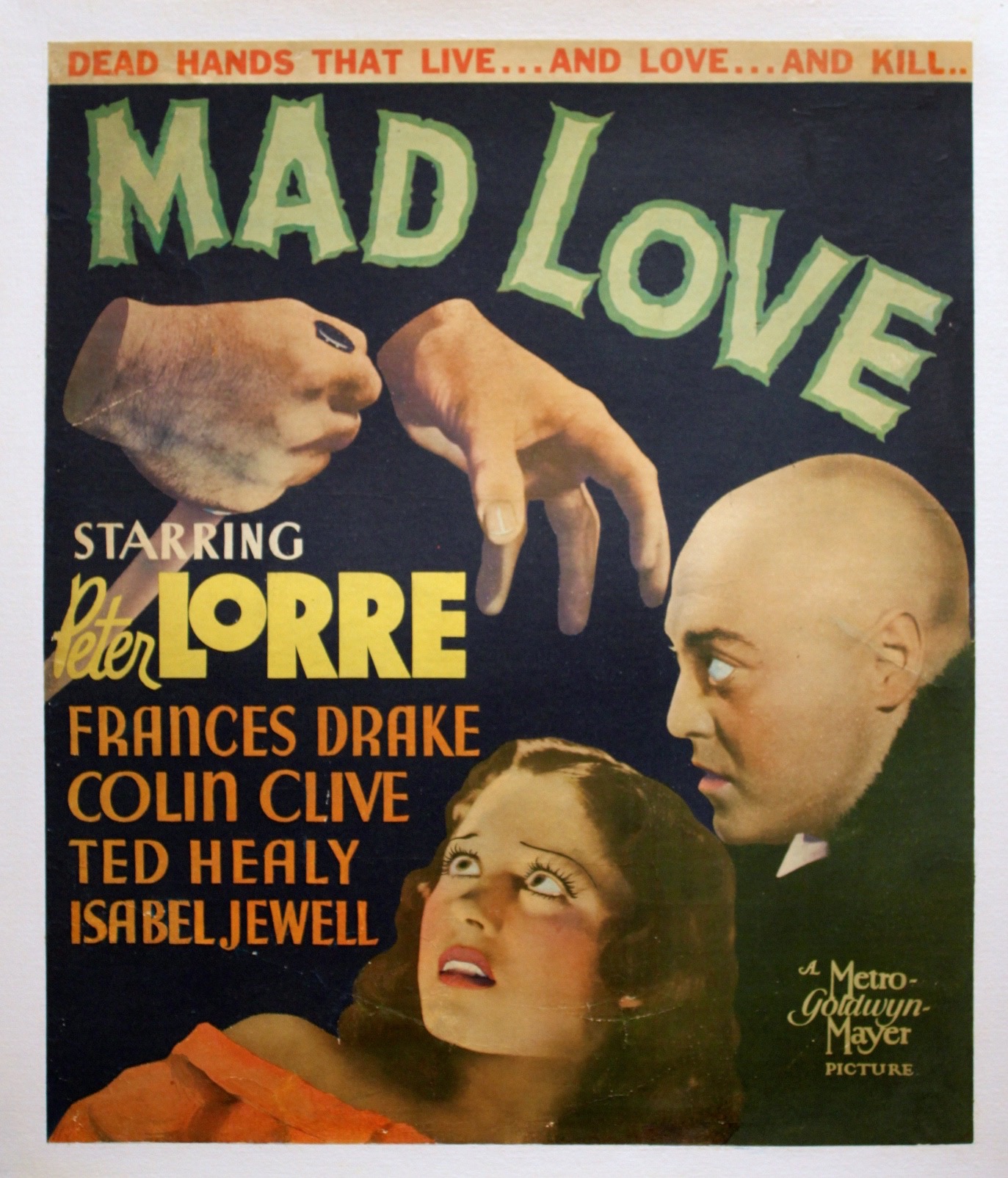 This 1935 film was the American cinema debut of
Peter Lorre
who plays Doctor Gogol who's obsessed with a well-known stage actress (
Frances Drake
). Gogol's talents as a surgeon are called when the actress's husband (
Colin Clive
) needs his hands transplanted.
With Lorre's acting and memorable appearance in one scene, and Doctor Frankenstein himself (Clive) all in one film, this is a memorable experience.
"
The Changeling
"
Martin Scorsese said this 1980 film is one of the scariest films ever!
George C. Scott
plays a composer who moved into a new house that happens to have secrets hidden within and it all revolves around a cripple boy who died in the house.
Mystery and terror mixed perfectly for this cocktail of spooky goodness!

"The Private Eyes"





This 1980 comedy is classified more like a thriller but it does have elements of horror in it. The film stars Don Knotts and Tim Conway who play two bumbling private investigators that are a parody of Holmes and Watson. The two are called to solve the murder of a Lord as a shadow figure goes on a murdering rampage of the mansion's staff.
With moments of dark humor, ghoulish scenes, and a cast of memorable characters, this who-done-it will entertain.


Honorable Mentions
The following films are not really in the horror genre but have elements to them that would make them ideal for a Halloween movie night.

"The Man Who Laughs"





This silent 1928 film is classified more like a romantic drama based on the Victor Hugo novel of the same name. The film follows Gwynplaine (Conrad Veidt) who was disfigured as a child to forever have a freakishly large smile. Gwynplaine is discovered to be the rightful heir of his late father's estate and is granted his inheritance but at a price…





As mentioned this film is a romantic drama but Veidt's appearance as Gwynplaine is memorable, in fact, you still see Gwynplaine around every day especially if you're a fan of "Batman". That's right; the main character of this film inspired the beloved villain, The Joker.


"
The Brave Little Toaster
"
Yes, that children's animation from 1987. The story follows a toaster, radio, blanker, vacuum cleaner, and a lamp on their journey to find their "master". This film is famous for one scene, in particular, the toaster's dream sequence.
This scene is pure nightmare fuel and for crying out loud it was even the feck'n poster art for the UK theatrical release!
The nightmare scene is the most talked about part of the movie for years but after watching the movie again recently I've noticed something about it… the entire film is a horror movie! The movie has a lot of focus on disturbing imagery most notable (besides the dream sequence) the "death" of the air conditioner, the entire appliance shop scene along with its musical number, and the junkyard scene that also had a musical number in which it's tone is disturbing.

"The Worst Witch"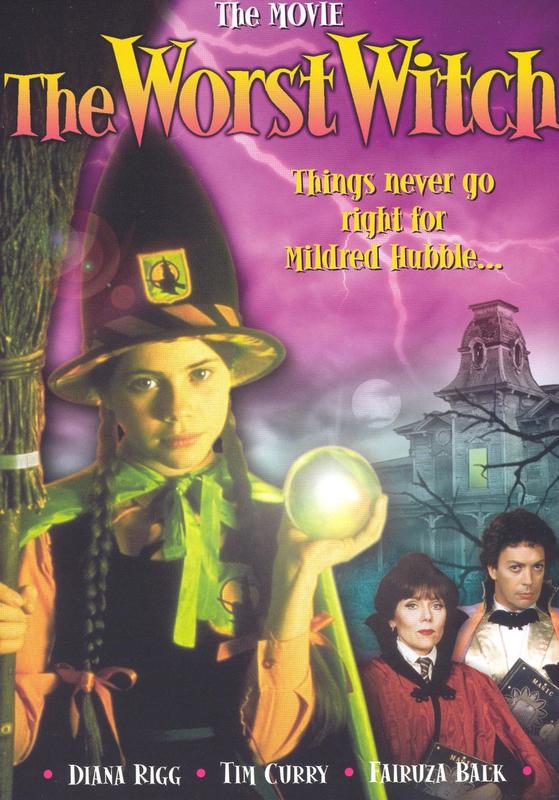 This 1986 TV movie was based on the children's book series by the same name. "The Worst Witch" follows Mildred, a witch at a witch's school where she's, well…the worst witch.
Many drew comparisons of this story to that of "Harry Potter" due to many similar characters but I won't get into that. The film stars Fairuza Balk as Mildred if you want you can think this film was a prequel to "The Craft" and that Mildred dropped out of that school and changed her name to Nancy.





Seriously, you should just watch this film for Tim Curry's role as the Grand Wizard and his solo… if you don't at least smile while listening to this, you're evil.