The critically acclaimed survival horror game, Remothered: Tormented Fathers which was strictly digital (meaning you can only download the game to your console) will release physical copies this Halloween!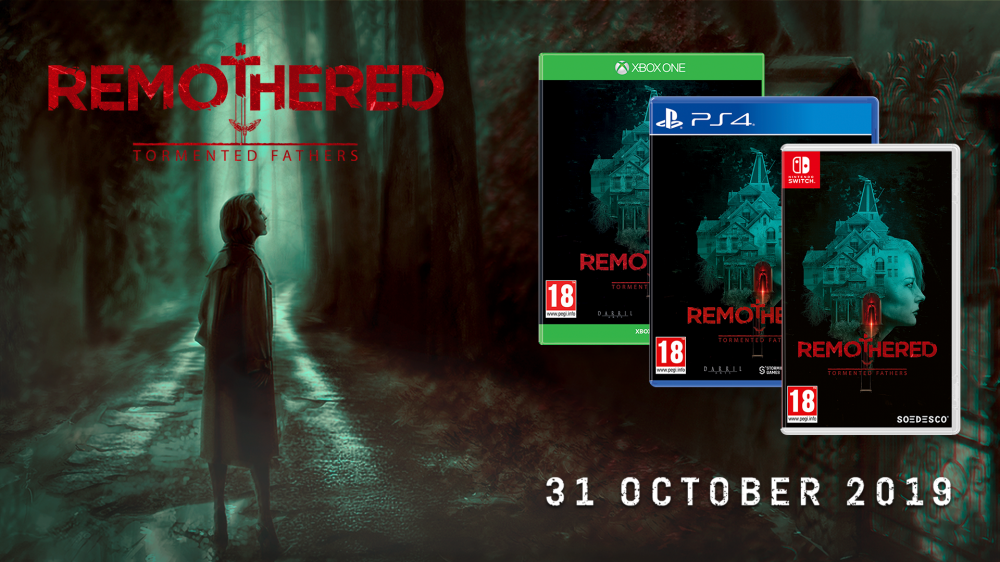 Darril Arts and Stormind Games have partnered up with SOEDESCO to publish the retail version of the game that follows Rosemary Reed, whose investigation into the disappearance of a little girl has brought her to the mansion of the reclusive Dr. Felton. Soon Reed's investigation turns into a cat and mouse game of survival where she must hide from threats within the mansion and uncover the secrets that are housed within.
Remothered: Tormented Fathers will be coming to shelves near you this Halloween for PlayStation 4, Nintendo Switch, and Xbox One. If Switch players can't wait for the physical copy fear not! The game will be released digitally for Nintendo Switch July 26th!