It's October and that means it's time to get into the spirit of the season, and obviously nothing gets you into the Halloween mood better than horror. Unfortunately when it comes to most live-action horror films, there's only so much that can be done and shown, but thankfully of all things, Anime can cross the line with story, gore, and intriguing storytelling. So for every day this month, I'll be featuring a unique Anime that fits the horror genre that you can most likely find on any streaming service. Let's keep the blood flowing with HELLSING.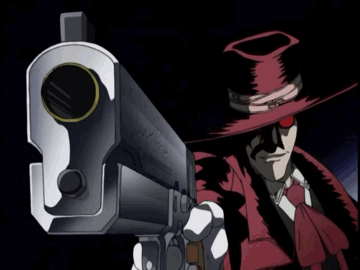 HELLSING (2001) is a vampire anime based on the manga of the same name follows the secret organization Hellsing that fights creatures of the night, mainly vampires. The organization has an ace up its sleeve, a powerful vampire within its ranks, Alucard. The story also centers on a young woman named Seras Victoria, a former police officer that was turned into a vampire by Alucard in order to save her life. With her new powers, Seras helps fight vampires as well as outside threats that are more human…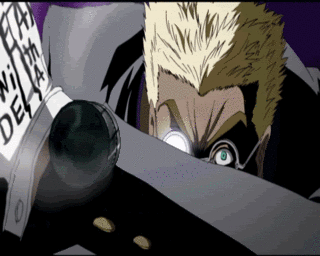 The original HELLSING manga ran ten volumes from 1997 to 2008 and spawned a prequel manga titled "The Dawn". This Anime has 13 episodes full of vibrant colors and unique characters that are well-drawn to make them unique and fitting for the story that spawned a sequel series HELLSING Ultimate which I will cover in a later article.
Don't forget to check out past entries in the 31 Days of Anime Horror by clicking below!
Part 1: Ghost Hound