Last month we reported that Sony Pictures is taking us back into "The Further" with the long-awaited sequel, Insidious 5. We also reported that Patrick Wilson is returning not only to star but will also make his directorial debut with the movie, the fifth installment of the franchise.
Deadline is reporting that not only are Wilson and Ty Simpkins (Dalton Lambert) be returning, but so will Rose Byrne who played Renai Lambert. The family is back together. Sinclair Daniel, Peter Dager, and Hiam Abbass have also joined the cast for the film that will pick up ten years after the last movie.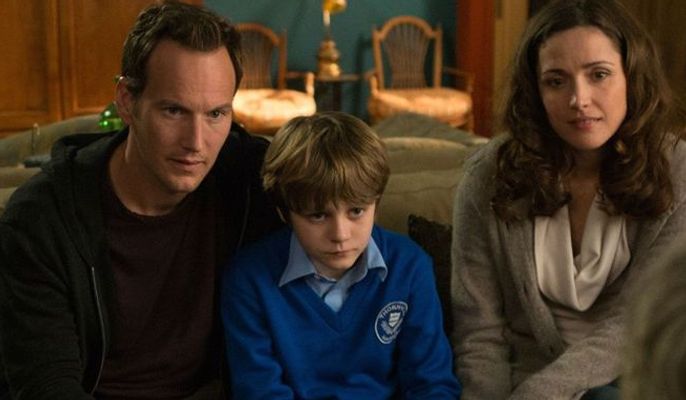 "Josh Lambert (Wilson) heads east to drop his son Dalton (Simpkins) off at an idyllic, ivy-covered university. However, Dalton's college dream becomes a nightmare when the repressed demons of his past suddenly return to haunt them both."
Scott Teems (Halloween Kills) wrote the script based on a story by franchise co-creator Leigh Whannell (The Invisible Man).
"I'm honored and thrilled to be at the helm of the next Insidious installment, which will provide an amazing chance to unpack everything the Lamberts went through a decade ago, as well as deal with the consequences of their choices," Wilson said in a statement back in 2020. "Directing the movie is both professionally and personally a full circle moment for me, and I am extremely grateful to be entrusted with continuing to tell this frightening and haunting story. Into the further, we go…"
We'll keep you posted.