The first video game adaptation of the television series "The Walking Dead", that seems to be more popular than the show itself, will be coming to an end.
The Walking Dead: The Telltale Series is an episodic interactive drama that takes place at the same time as the television series, some of the characters of the show have made appearances in one of the installments.


The game's art resembles a comic book style, paying homage to the
Walking Dead
comic book series that inspired the show. Players watch the story unravel and at times have to make decisions for the characters that at times will determine how the story will unfold.
The final season of the Telltale series will again focus on Clementine, a girl who was the sidekick of the main protagonist of the first season Lee. Clementine becomes the series main protagonist after the end of the first season. In the third season, she's one of two characters you can play as.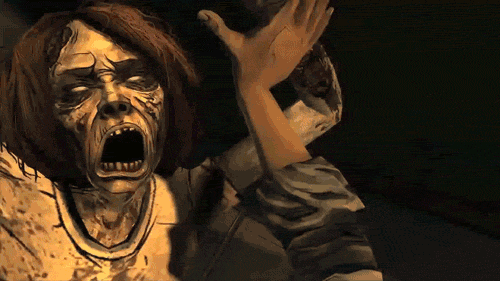 The final season's first episode will possibly start off where the third season ends and by the next episode, it will take place several years afterward. The only changes to the overall gameplay will be some "unscripted" zombies that may attack Clementine if players are not careful with her movements.
The game will come out sometime in 2018 and will be on all platforms (PlayStation 4, Xbox One, PC.) The question lingers, what will happen? Clementine has always been the voice of reason, pure innocence, and a speck of hope in a world gone mad. We can only hope she makes it out of this one but then again… this is
The Walking Dead
…