First, it was the "creepy legs" on the poster, then it was the "creepy teeth" in the trailer, fans did not hold back how much they hated the look of the iconic video game character Sonic in the upcoming live-action film, Sonic the Hedgehog. The film will follow the iconic character's misadventures on Earth along with a human sidekick.
The "Sonic" games are iconic to many gamers and fans of SEGA. The blue caricature of famed spiky animal species collects rings and frees animals that were turned into robots all while moving at great speed. The game spawned an animated TV series as well as some more up to date games that take place in the Sonic universe.
The live-action film came under fire immediately after the teaser poster was released showing a silhouette of Sonic in an "on your mark!" pose with his iconic red shoes visible. Immediately after the release of the poster, fans cringed at the "human-like" muscular leg that led many to fear that Hollywood was going to make Sonic look too human, they were kinda right.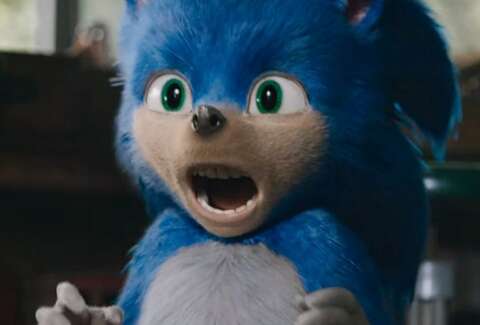 The final straw came after the trailer for the film was released. The film's Sonic looked nothing like the one fans adored all these years, in fact, some said he was downright creepy, especially because of the way his mouth was animated and that he had human-like teeth! The only praise that came from the film was the casting of Jim Carrey as Sonic's arch nemesis Dr. Robotnik, Ben Schwartz will be voicing Sonic.
Because of the negative response to the trailer, the film's director Jeff Fowler has confirmed that Sonic is being redesigned.
You aren't happy with the design & you want changes. It's going to happen. Everyone at Paramount & Sega are fully committed to making this character the BEST he can be." Fowler said on Twitter.
Artist Edward Pun (@EdwardPun1) shared on Twitter his redesign of the film's Sonic in which he made him look more like the original.
Let's hope that the changes are good so that way this iconic character's first motion picture won't be added to the video game to movie graveyard!