On March 3rd at the final show of their tour in Mexico City, Ghost shocked fans at the event as a major turning point occurred in the middle of the performance. During a performance of the instrumental song Miasma, like at other shows, the elder of the church, Papa Nihil, the ancestor of all the previous lead singers Papa Emeritus I, II, and III, comes out and rocks an awesome saxophone solo and usually collapses into the arms or bodyguards before giving a final blow of the sax at the end of the song.
But something was different during this performance…Papa Nihil collapsed on the ground and crews were trying to resuscitate him while Ghost's current lead singer Cardinal Copia (Tobias Forge) was continuing the show as normal before finally realizing the situation occurring behind him when it became obvious that Papa Nihil died on stage.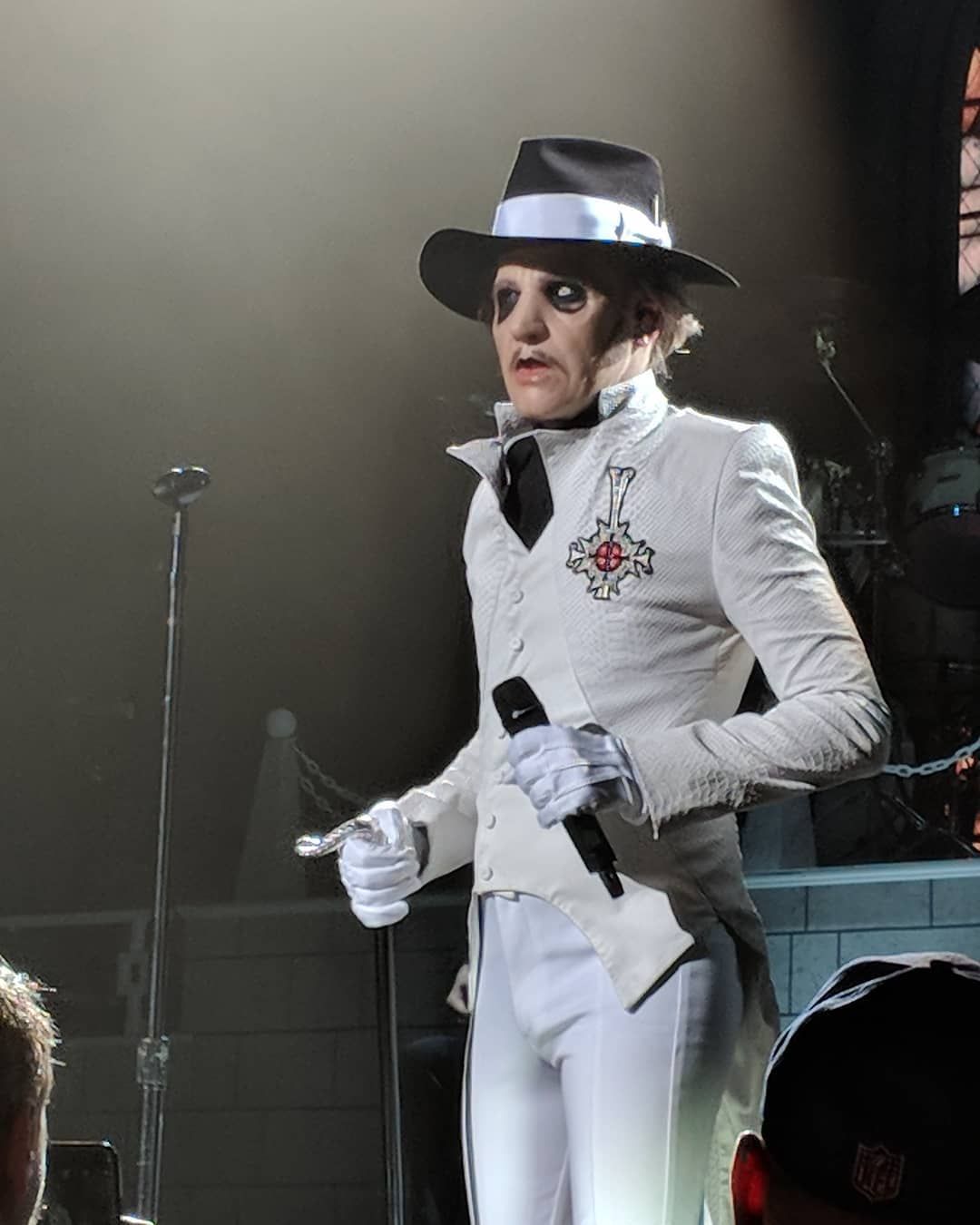 The Cardinal was then flooded with white spotlights as organs played and several nuns with the skull makeup made famous by the past Papa's came out and surrounded him as the lights lowered on stage as the music played. As the nuns swayed with the music, articles of clothing that the Cardinal was wearing were seen being flung into the air before the final reveal that set the audience into hysteria as the nuns departed.
Cardinal Copia now stood wearing the traditional garb of the past Papa's and his face now bore the signature skeletal face paint which meant one thing… the Cardinal is now Papa Emeritus IV!
Ghost sometimes referred to as Ghost BC, is a Swedish hard rock band that's part of a fictitious Satanic Church spreading their message through music. In true showmanship, the lore of the band comes to life on stage and off in series of social media posts and videos on Youtube as fans see the lineup changes with the lead singer called Papa Emeritus, or Papa for short, who acts as a musical envoy of the church to the public. The Papa's (except Nill) including the new character Cardinal Copia, is played by Swedish rocker Tobias Forge who wears facemasks to alter his appearance as the characters.
Not much is known now of the fate of the fourth incarnation of Papa but according to Forge, this will be the last time we will be seeing Ghost this year as the band will be focusing on a new album that's seeing a release sometime in 2021 followed by 18 months of touring.