As things in the real world keep on trucking along, so does this B-movie train! This time around we have radioactive beasts, messages from other worlds, and killer maps! So you know what's next, turn off the lights, get comfy and enjoy! Oh, and don't forget about getting snacks!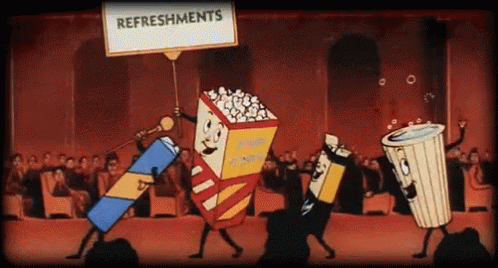 The Hideous Sun Demon (1958)
A scientist (Robert Clarke) is accidentally exposed to radioactive isotopes that left him visibly unharmed but whenever he is touched by the light of the sun, he transforms into a lizard creature!
I Bury the Living (1958)
Possibly one of my favorite films in this little series of articles! A businessman (Richard Boone) is appointed to oversee operations at a cemetery discovers that he has the power to kill anyone by using a map of the cemetery.
Day the World Ended (1955)
A group of survivors must face the dangers of nuclear fallout, a monster that kills anything in its path, and one of their own after most life on earth was wiped out after an atomic war.
Red Planet Mars (1952)
A scientist and his wife (Peter Graves and Andrea King) have been contacting Mars resulting in the Martians to develop a new civilization, soon the messages from Mars start to become cryptic and ominous.
FOR MORE B-MOVIE CHEESE AND GLEE, YOU CAN CHECK OUT PAST ARTICLES BELOW, GUARANTEED TO MAKE YOUR BOREDOM MELT AWAY!
4 B-Movies You Can Watch On YouTube Right Now!
4-More B-Movies You Can Watch On YouTube Right Now!
Even (4) More B-Movies You Can Watch On YouTube Right Now!
Even (4) More B-Movies You Can Watch On YouTube Right Now (PT.2)
Even (4) More B-Movies You Can Watch On YouTube Right Now (PT.3)
Even (4) More B-Movies You Can Watch On YouTube Right Now (PT.4)
Even (4) More B-Movies You Can Watch On YouTube Right Now (Part 5)
Even (4) More B-Movies You Can Watch On YouTube Right Now (Part 6)
Even (4) More B-Movies You Can Watch On YouTube Right Now (Part 7)
Even (4) More B-Movies You Can Watch On YouTube Right Now (Part 8)