The Revelation
There are several horror films set during the height of the COVID-19 pandemic, but writer/director Chris W. Mitchell's Dutch feature The Revelation (De Openbaring, 2022) is the first one to fully capture my attention and hold it throughout. One of the main reasons for that is the terrific performance by star Victor Löw as Jacob, a middle-aged man who becomes obsessed with the dangers of COVID-19 in its early stages, as lockdowns begin and people are deciding how to react to the rapidly spreading virus. Jacob falls into a rabbit hole of conspiracy theories that drive him to paranoia, as he quits his job to move in with his elderly mother (Leny Breederveld) and shield her from the outside world. His sister Magda (Monic Hendrickx) tries to talk sense into him, but is far too late as visions of his recently deceased father (Peter Bolhuis), who was a highly skilled animal skinner, and the ravings of a dubious online clergyman hold more weight with him. Mitchell paces his film as a slow burner, with the unease of something terrible happening weighing on the proceedings. Löw's gripping lead performance is reason enough to seek out this character study of a psychologically and emotionally troubled man on his descent into full-blown madness, but viewers will find plenty of other reasons to be fascinated with it, as well.  
Shaky Shivers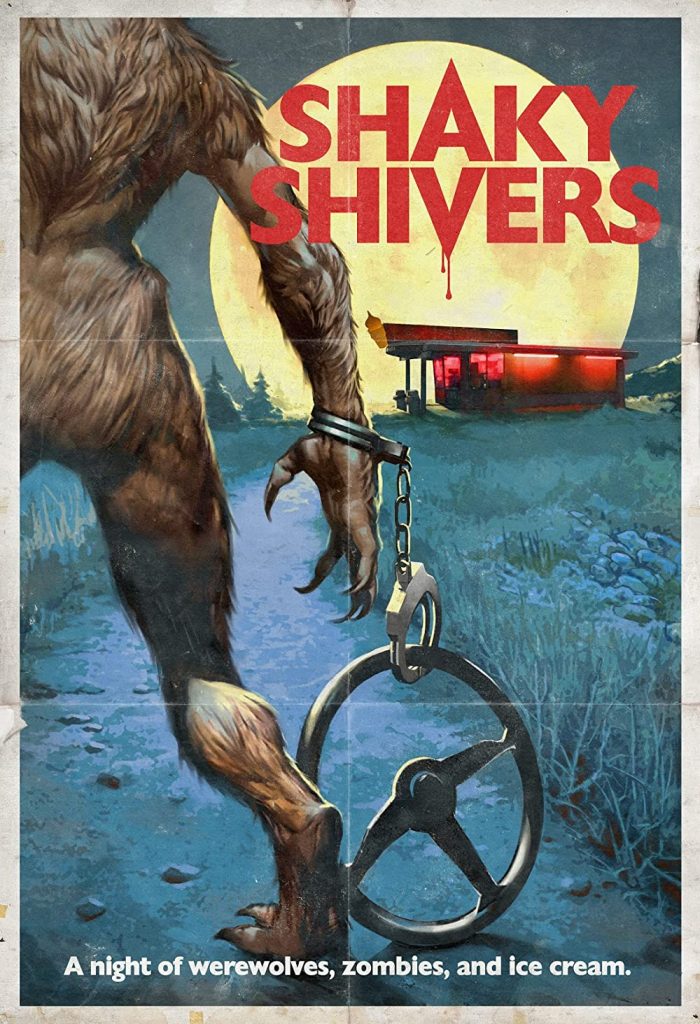 Sung Kang's feature film directorial debut Shaky Shivers (2022) is a fun horror comedy that feels like a more-adult-oriented Monster Squad (1987) inspiration with plenty of Goosebumps and Are You Afraid of the Dark? vibes, for good measure. Lucy (Brooke Markham) and her best friend and fellow ice cream shop employee Karen (VyVy Nguyen) start a series of misadventures involving a variety of monsters when a strange woman (Erin Daniels) attacks Lucy with a wolf puppet and puts a curse on her. Zombie zaniness, werewolf wackiness, and Bigfoot belly laughs ensue, with a few surprise shocks on hand, as well. The comedy hits happen far more often than the misses, in large part thanks to the great chemistry and timing of Markham's smart alec delivery and wisecracks and Nguyen effectively playing the more straight role of the comic duo. Some fine practical effects and makeup work are other highlights of this amusing outing.   
The Revelation and Shaky Shivers screen as part of Screamfest, which runs October 11th – 20th, 2022 at TCL Chinese 6 Theatres in Los Angeles. For more information, visit https://screamfestla.com/.