With "Stranger Things" only having one season left, the Duffer brothers have announced their next projects, an adaptation of Stephen King's Talisman for a series and a live series adaptation of the anime franchise Death Note, which left fans in shock at the news that was revealed on social media. Both projects will be under their new banner Upside Down Pictures.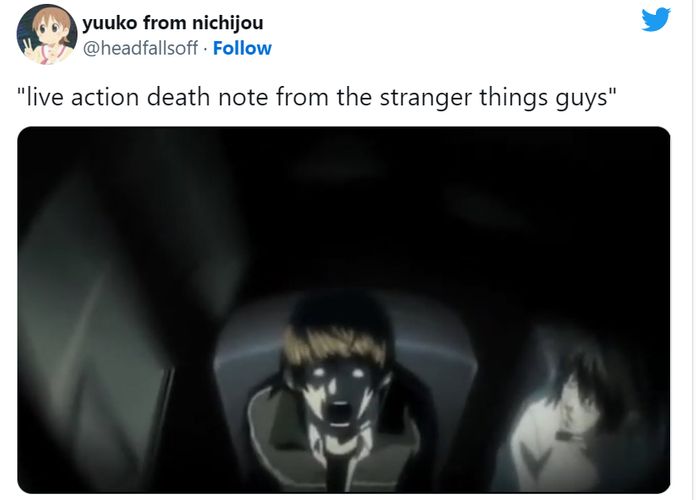 For those of you who aren't familiar with Death Note, which had a movie adaptation back in 2017 starring Willem Defoe, follows, "a high school student named Light Turner discovers a mysterious notebook that has the power to kill anyone whose name is written within its pages, and launches a secret crusade to rid the world of criminals."
King's Talisman follows the "adventure of twelve-year-old Jack Sawyer who travels across the country to save his mother, who is dying from cancer, by finding a crystal called "the Talisman."
The brothers had this to say about The Talisman to Deadline:
Well, if you can believe it, we're really into Stephen King, and this was the ultimate. Our friend Curtis Gwinn, one of the main writers on Stranger Things actually asked if we'd be interested in getting involved. There was a show that he was talking with Amblin about. We were immediately excited. We loved The Talisman. It may be the last great 80s Stephen King book that has not been previously adapted, and that's only because Amblin and Spielberg have held onto it for as long as they have." Matt Duffer states.

They own the rights, and they haven't allowed any version to get made up to hopefully now. It's a huge book, it's really long and I don't think it would ever have really worked effectively as a movie. Until recently, I don't think it would have worked as television. It's like we're in this new era now where there's a kind of a merging of television shows that feel and look like movies because they're getting these pretty big budgets behind them.

So, something like Talisman that even five years ago was not doable, is very doable now. It involves a lot of things that are very similar to Stranger Things. It's about a kid who's trying to save his dying mother and he travels into another dimension in order to do so. I mean, it's much more fantasy. It has sci-fi. It has horror elements. It has a lot of heart. It has everything that we love. And it's got the best werewolf character I think, ever.

The original pitch for Stranger Things was, what if Stephen Spielberg is filming a long-lost Stephen King book you've never read? So, how could we turn down a chance where there actually are those two guys working together?
It's definitely a dream project. In terms of when it's going to get made. I don't know. We just had a meeting about it, but it's just an outline for the first episode. It's a ways off but we're really excited about it. Ross Duffer said.
It's really no surprise that the "Death Note" series adaptation has already found a home at Netflix as part of their overall deal.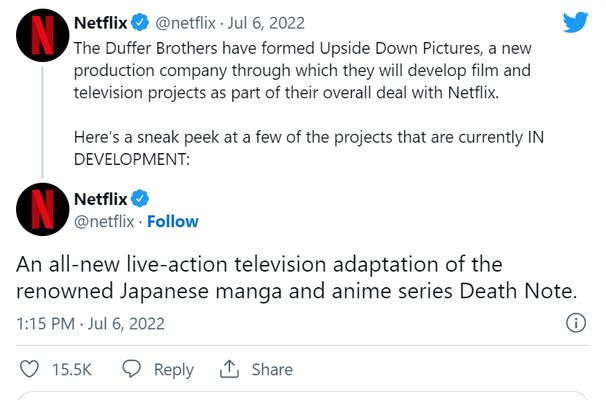 Fans of "Stranger Things" had their hearts broken in the season finale and are sad to know that there's only one more season. But we do have good news, a "Stranger Things" spin-off is in the works from the Duffers.
We'll keep you posted as more news surfaces about the projects.