Ringworms 
Director Will Lee's Ringworms (2022) is a blast — an insane, splatterific, mind-boggling trip that finds a young woman named Abbie (Faye Nightingale) on what was supposed to be a romantic weekend trip to a cabin with her boyfriend Jacob (Skylar Okerstrom-Lang). When she discovers that he plans to propose, she goes through doubts about whether she wants such a commitment with him. Meanwhile, something's going on in the cabin basement that will make her worries about marriage seem miniscule in comparison to what goes down. Lee, who cowrote the screenplay with Ian Hedman, packs plenty of thrills, grue, and even some laughs into this high-energy affair that boasts solid direction and acting, along with some fantastic practical effects.  
Shadowban
The modern phenomenon of social influencing crashes headlong into folk horror traditions in writer/director Shane W. Brennan's solid Irish horror short Shadowban (2022). Fiona (Fiona Bergin) is livestreaming her side hustle deliveries on a lonely country road on Halloween night when she stops for a temporary traffic light turned red. As her followers comment, she waits for quite a long time for the red light to turn green before finally getting out to investigate. As astute readers who are fear-fare aficionados might guess, things do not go well for our protagonist. Brennan takes a simple set-up and, with nice help in the acting department from Bergin, delivers a suspenseful chiller that will make driving alone at night in remote areas even more goosebump-inducing.
Familiar
Macabre U.K. short Familiar (2022) from writer/director David J. Ellison finds Richard Mason (Hugo Nicolau) playing the titular servant to an ancient vampire. Their relationship is not a positive one in any manner, as Mason brings the bloodsucker victims so that he may hopefully stave off mental and physical abuse from his undead master. Nicolau conveys the pain and tragedy of his character through an incredible wordless performance that relies on a purely physical turn, and the actor conveys the trauma and despair of Mason perfectly. Ellison infuses Familiar with an eldritch, dread-drenched gothic vibe, resulting in a powerful short that addresses social issues as it heaps on the creeps.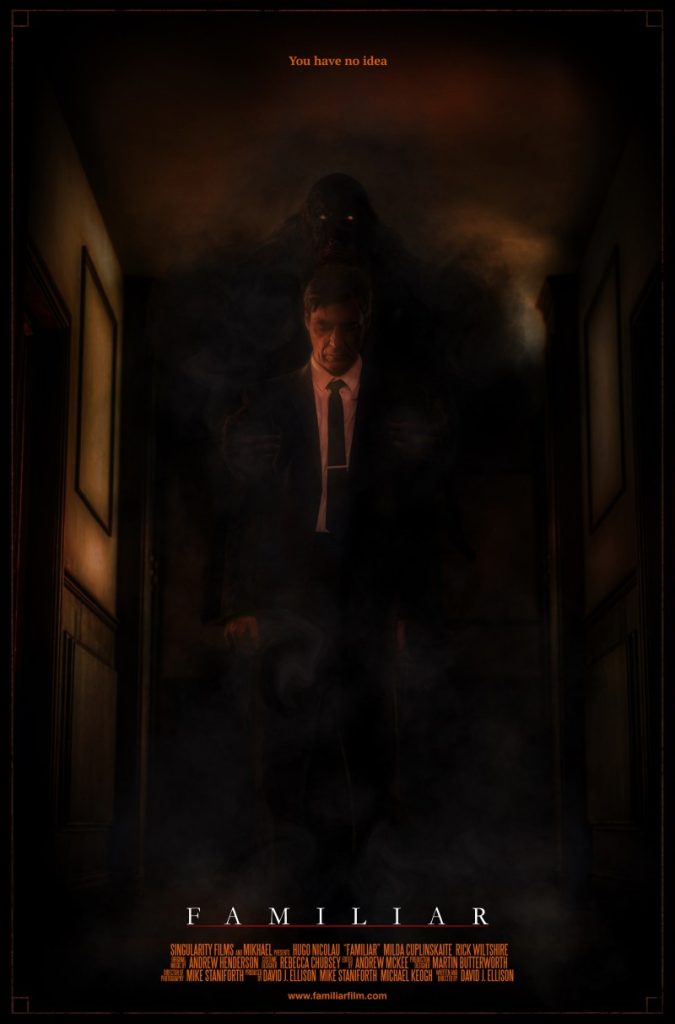 Ringworms, Shadowban, and Familiar screen as part of Another Hole in the Head Film Festival, which takes place in person in San Francisco, California from December 1st–December 18th, 2022 and also On Demand on Eventive and live on Zoom for those who can not attend the live screenings. For more information, visit https://www.ahith.com/