Yeah, it's that time of year where that creepy little fecker "The Elf on the Shelf" is everywhere. This little jerk who looks at you judgingly as he moves every night to a new spot in your house to scare the kids into behaving. I think it's time to bring in some new blood to keep the kids in line. Bring in the Yule Lads!






You may have already heard of these guys as they made an appearance on the "Chilling Adventures Of Sabrina" Christmas special a few days ago.The Yule Lads or Yulemen, are Icelandic troublemakers who visit children for 13 nights leading up to Christmas. In total there are 13 Yule Lads and according to the stories from Iceland, they're all sons to the fearsome giantess Grýla who comes from the mountains around Christmas time and takes away bad children and cooks them into a stew.
Grýla is also a cat person as she has a giant black cat called the Yule Cat that will eat people it finds in the mountains who have not received new clothes for Christmas, think about THAT next time you complain about getting socks!



Back to the Yule Lads, over the years the stories have changed that the Lads will reward good children by putting a gift in their shoe or rotten potatoes. If you never smelled rotten potatoes trust me skunk smells better! Each lad arrives at your house on certain dates and leaves after spending 13 days. The names of the Lads are quite silly as they're in reference to what kind of mischief they get into.
December 12 – December 25 comes
Sheep-Cote Clod
, he chases, picks up, rides, and scares sheep which is not always successful since he has stiff legs and is often depicted as having two peg legs.
December 13 – December 26 marks the arrival of
Gully Gawk
; this thief hides in gullies waiting for an opportunity to get inside a cowshed and steals the cow's milk.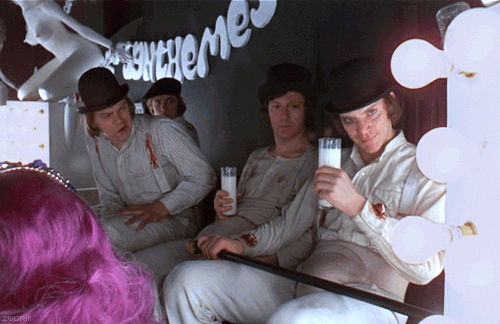 December 14 – December 27 appears
Stubby
, the smallest of the lads; he steals pans in order to eat the leftover crust, safe to say we know his favorite part of Pizza.
December 15 – December 28 emerges
Spoon-Licker
, an emaciated lad who steals long-handled wooden spoons to lick.
December 16 – December 29 enters
Pot-Scraper
, ever looked forward to some leftovers but when you open the fridge they're gone? Well, you may have been visited by this guy who tends to steal pots in order to eat the leftovers in them.
December 17 – December 30 will have you looking under the bed for
Bowl-Licker
, he hides under people's beds waiting for them to put down their askur (a bowl with a lid) to steal and add to his growing collection!
December 18 – December 31 prepare for 13 sleepless nights with
Door-Slammer
, he likes to slam doors at night and wake people up.
December 19 – January 1 comes
Skyr-Gobbler
, this lad probably eats the healthiest out of them all as he loves Skyr, an Icelandic yogurt that's commonly referred to a cheese.
December 20 – January 2 enters
Sausage-Swiper
, this guy hides in the rafters and steals sausages that are in the process of being smoked.
December 21 – January 3 will have you covering your windows from
Window-Peeper
, he likes to look into houses through their windows for things to steal.
December 22 – January 4 is personally my favorite (because the name actually made me laugh)
Doorway-Sniffer
! This dude has a large nose that he uses to sniff out Leaf Bread, fried dough that's made around Christmas time.
December 23 – January 5 keep an eye out for
Meat-Hook
! This Lad uses a metal hook to steal meat and is often depicted lowering a hook down chimneys to snatch meat roasting over a fire…wait where have I seen this before…
Finally December 24 – January 6, you'll want to keep a flashlight around as
Candle-Stealer
will be doing what he does best, following children so he can steal their candles and most likely eat them as candles used to be made of cow fat.