This time I'm doing something a little different when it comes to showing you free movies I found on YouTube. I was contacted by a reader asking me if I come across more films from the '70s, well lucky for them (and you) that I was able to find some gems and will definitely try to find more as I'll admit, these are pretty entertaining!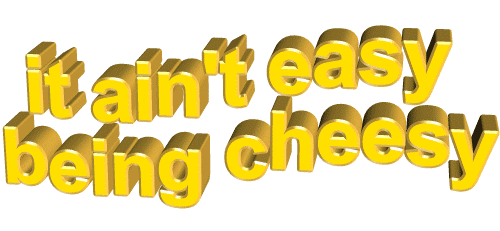 The Giant Spider Invasion (1975)
Two scientists (Steve Brodie and Barbra Hale) investigate a strange source of power in rural Wisconsin that's slowly being overrun by spiders.
The House That Dripped Blood (1971)
This horror anthology film stars Christopher Lee, Peter Cushing, Nyree Dawn Porter, Denholm Elliott, and Jon Pertwee. The film follows an investigation of an incident at a rented country house in which the real-estate agent reflects on other incidents at the house.
Trilogy of Terror (1975)
The film that spawned the famed Zuni Fetish Doll character that you may have seen but had no idea where it's from, well it's from this made for TV film that stars Karen Black. The film is an anthology in which Black plays a character in each one.
Drive-In Massacre (1976)
This slasher flick follows two police detectives on the hunt of a serial killer who attacks customers at a drive-in.
The Alien Factor (1978)
Filmed in 1972 but was released in 78', this flick follows three aliens that survived a crash in a small town before going on their killing spree.
Alice Sweet Alice (1976)
Heavily inspired by the film Don't Look Now, this cult slasher film follows Alice (Paula E. Sheppard)  who is accused of murdering her own little sister and the events that follow shortly afterward where someone dressed like Alice is on a killing spree. With heavy themes involving Catholicism, the film was quite controversial and banned in many places.
God Told Me To (1976)
An NYPD police detective and devout Catholic (Tony Lo Bianco) has his faith shaken when random New Yorkers suddenly commit violent crimes only to say that God (Richard Lynch) told them to. This film is also the film debut of comedian Andy Kaufman who as you might have guessed, caused trouble behind the scenes!
If you are interested in more free films, check out the links below for past articles featuring B-movies goodness and some of that good 70's cheese!
4 B-Movies You Can Watch On YouTube Right Now!
4-More B-Movies You Can Watch On YouTube Right Now!
Even (4) More B-Movies You Can Watch On YouTube Right Now!
Even (4) More B-Movies You Can Watch On YouTube Right Now (PT.2)
Even (4) More B-Movies You Can Watch On YouTube Right Now (PT.3)
Even (4) More B-Movies You Can Watch On YouTube Right Now (PT.4)
Even (4) More B-Movies You Can Watch On YouTube Right Now (Part 5)
Even (4) More B-Movies You Can Watch On YouTube Right Now (Part 6)
Even (4) More B-Movies You Can Watch On YouTube Right Now (Part 7)
Even (4) More B-Movies You Can Watch On YouTube Right Now (Part 8)
Even (4) More B-Movies You Can Watch On YouTube Right Now (Part 9)