What can you do while stuck at home? Well, you can clean, you can get your taxes in order, or you can just sit and watch some free movies I found on YouTube that will entertain or give you something to laugh at! This time we have self-aware machinery, creepy trophy wives, curses, bad flights, experiments gone wrong, art to die for, serial killers, and bigfoot! Bring on the cheese!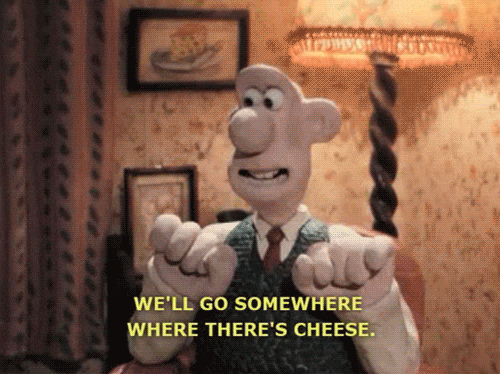 Don't Look in the Basement (1973)
Also known as The Forgotten, the film takes place at a sanatorium where the head doctor lets the insane patients run freely and act out their fantasies, what could go wrong?
The Thing with Two Heads (1972)
A bigoted man (Ray Milland) has his head put onto the body of a black man (Rosey Grier), both go on a journey to try to go back to get their own bodies again.
The Horror at 37,000 Feet (1973)
This made for TV movie joins the passengers and crew as they become tormented by dark forces that seem to be coming from the baggage hold during the flight.
Killdozer! (1974)
Based on the novella by Theodore Sturgeon, this made for TV film takes us on an island where six construction workers unearthed a meteorite that gives life to one of their bulldozers that now is on a killing spree.
Crucible of Terror (1971)
A struggling artist murders a woman by using her body to act as a crucible for molten bronze turning her into a statue, unknown to the artist he picked the wrong victim…
Cry of the Banshee (1970)
An evil witch hunter (Vincent Price) gets cursed by a witch bringing the wrath of a Banshee to torment him and his family.
The Stepford Wives (1975)
Before the 2004 remake, the film is based on the book of the same name by Ira Levin. The film follows a woman (Katherine Ross) who moves to the suburb of Stepford with her husband and children and discovers soon that there's something off about the women in the town.
The Town that Dreaded Sundown (1975)
Set in the 1940s a Texas ranger comes to a small town to investigate a series of murders being committed by the Phantom Killer. The film was controversial as it was loosely inspired by the real-life Texarkana Moonlight Murders that occurred in 1946 as the film claimed that everything in the film was based on factual events that rubbed investigators and the families of the victims the wrong way.
Snowbeast (1977)
A made for TV movie about a former Olympic skier (Bo Svenson) returning to his home town in the Rockies where the annual snow carnival is about to take place but a Bigfoot is about to spoil it.
If you want more B-Movie madness and 70's charm, check out these past articles of films you can watch on YouTube!
4 B-Movies You Can Watch On YouTube Right Now!
4-More B-Movies You Can Watch On YouTube Right Now!
Even (4) More B-Movies You Can Watch On YouTube Right Now!
Even (4) More B-Movies You Can Watch On YouTube Right Now (PT.2)
Even (4) More B-Movies You Can Watch On YouTube Right Now (PT.3)
Even (4) More B-Movies You Can Watch On YouTube Right Now (PT.4)
Even (4) More B-Movies You Can Watch On YouTube Right Now (Part 5)
Even (4) More B-Movies You Can Watch On YouTube Right Now (Part 6)
Even (4) More B-Movies You Can Watch On YouTube Right Now (Part 7)
Even (4) More B-Movies You Can Watch On YouTube Right Now (Part 8)
Even (4) More B-Movies You Can Watch On YouTube Right Now (Part 9)