Wild Bones
Dripping with dread and rich in unsettling atmosphere, writer/director Jack James' Wild Bones (U.K. 2022) is a chilling look at a fracturing mind. Fay (Roxy Bugler) and her stepsister Alice (Mary Roubos) reconnect after their father mysteriously disappears and they inherit his house. Fay's grasp on reality is slipping, along with her memory. Complicating matters, Fay becomes involved with the man with whom Alice arrived at their father's home with, Gary (Tom Cray), despite Alice's warnings about him. James' film serves up several mysteries; because of Fay's unreliable psychological state, viewers shouldn't expect tidy answers. Bugler is superb as the disturbed Fay, and she and Roubos have marvelously realistic sibling chemistry together.  James invests Wild Bones with haunting visuals and a tone that travels between deadly serious drama and eerie surreal sequences. The film has a decidedly gothic flavor, and the sound design greatly adds to the film's mystique. Viewers who appreciate slow-burn and ambiguous fear fare should find themselves enthralled with Wild Bones, which delivers a wallop at its finale.
Ghostwritten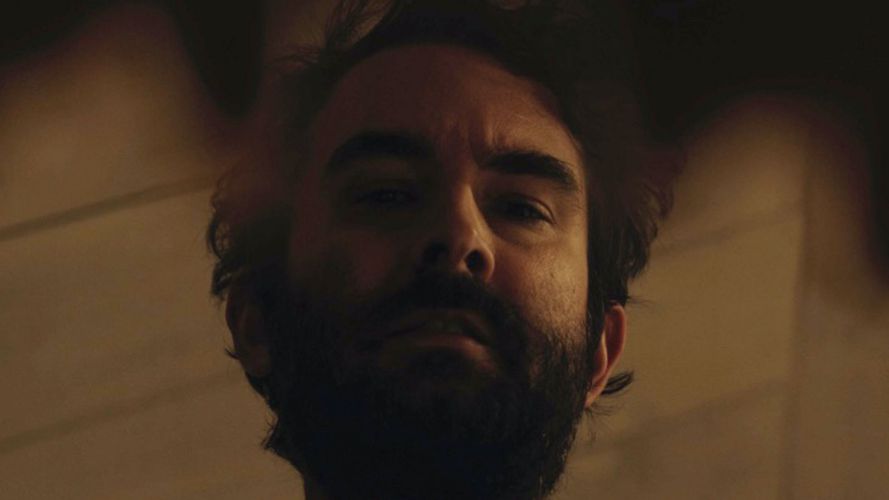 Massachusetts-set Ghostwritten finds one-hit novelist Guy Laury (Jay Duplass in a gripping performance), who hasn't had a successful follow-up in eight years, traveling to an isolated house on the coast for a two-month stay sponsored by his publisher to deliver his next work. Living not too far away is a successful author named Martin (Thomas Jay Ryan), whose initial cordiality toward Guy begins to change. Unliked by most locals with the exceptions of the local pilot who doubles as a bartender (Kate Lyn Sheil) and librarian Julia (Maria Dizzia), Guy begins hearing and seeing strange things in the house that lead him to believe it might be haunted. He eschews his work — he's suffering from writer's block, anyway — to investigate the possibility that there may actually be such a thing as ghosts, and that one may be in his current abode. A top-notch cast delivers fine performances in this effective, mysterious chiller, shot mostly in-black-and-white. Writer/director Thomas Matthews has crafted a solid cinematic slice of the uncanny and diabolical.
Wild Bones and Ghostwritten screen as part of Cinequest, which takes place in San Jose, California, from August 16–29, 2022. For more information, visit https://cinequest.org/.