Everyone Will Burn
Spanish shocker Everyone Will Burn (Y todos arderán; 2021) is a stylish, gripping effort from director David Hebrero, who cowrote the screenplay with Javier Kiran. Macarena Gómez gives a stunning lead performance as María José, a woman whose son was driven to suicide by other boys because the townspeople are a superstitious and hateful lot, generally speaking. As she is about to take her own life, she is interrupted by a young girl named Lucia (Sofía García in a terrific debut performance) who emerges from somewhere nearby in nature, covered in mud. As the pair drive toward town so that María José can drop off the girl with the authorities, they are stopped by two policemen who soon learn — as does María José — that the girl is empowered with supernatural abilities. As the townsfolk turn further against María José and also set their sights on also persecuting Lucia, dark secrets from the past arise, making for a story that goes bonkers in all the best ways. Gorgeous visuals, stellar performances, and splendid set pieces including a variety of well-rendered kills are just a few reasons to seek out this winner. Everyone Will Burn is a must-see for fans of Eurohorror and supernatural horror. Make sure to catch the mid-credits sequence. 
Missing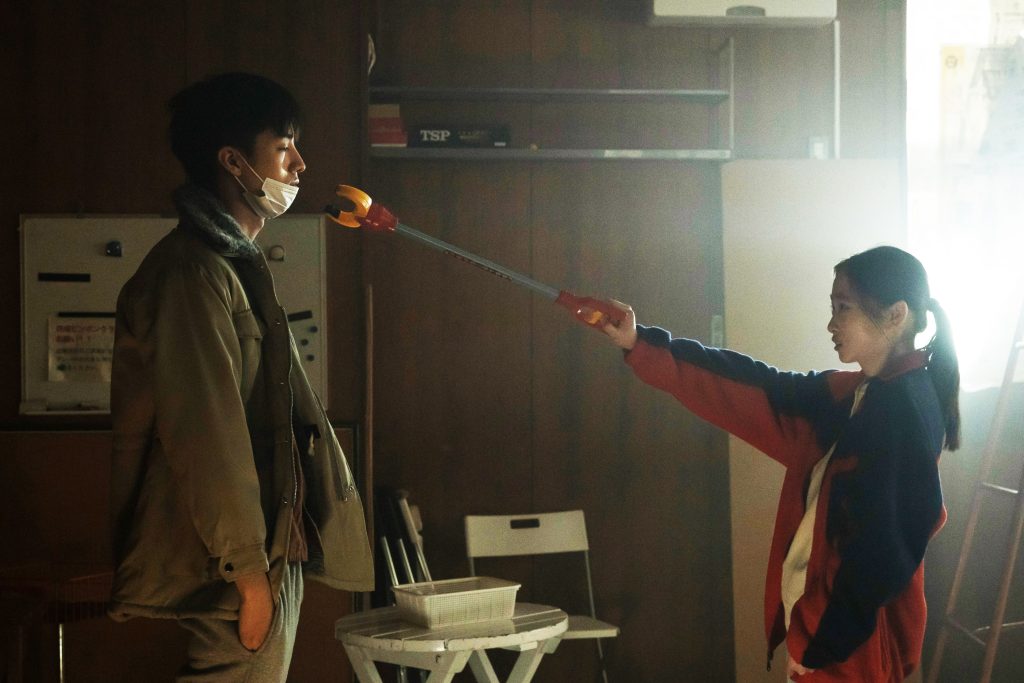 Japanese horror/mystery thriller Missing (Sagasu; 2021) is a riveting roller coaster ride that delivers so many clever surprises that its occasional reliance on coincidence can be forgiven. Middle-school student Kaede (Aoi Itô) seems much more mature than her widowed father Satoshi Harada (Jirô Satô). When the down-on-his-luck dad proclaims to his precocious daughter that he has spotted wanted serial killer Terumi Yamauchi (Hiroya Shimizu) and plans to go after him for the reward money and then goes missing, she gets no help from her teachers or the authorities, who tell her that her father has abandoned her and that she should live in a convent. Plucky Kaede instead decides to go the streetwise Nancy Drew route, and that, readers, is all you should know about the plot going into this multilayered slice of puzzle-box cinema. Director Shinzô Katayama's debut at the helm — working from a screenplay that he cowrote with Kazuhisa Kotero and Ryô Takada — is a fine one. The characters are all well written and intriguingly portrayed, and the existential sense of dread is palpable. Expect the unexpected from Missing and you are still likely to come away surprised.
Dark Star and Bloody Disgusting plan a US theatrical release for MISSING on November 4, 2022, an On Demand release on November 18, 2022, and the Blu Ray release for the film to follow on December 6, 2022.
A Life on the Farm
Aficionados of documentaries about offbeat subjects should put director Oscar Harding's U.K. film A Life on the Farm (2022) high on their need-to-see lists. The neighbor of Harding's late grandfather was a Somerset farmer named Charles Carson who used to videotape his rather eccentric day-to-day escapades and make home movies for his neighbors and other locals. Harding remembered his father turning off one such tape when the director was a boy, and now a decade later, that tape found its way back into his life, and he could see why his father took that action. Carson's tapes contain cat burials, makeshift skeletons driving farm equipment, and the bodies of his deceased parents, for starters. But lest you think this is the stuff of a potential serial killer or other villainous type, it is only fair to let potential viewers know that A Life on the Farm is a life-affirming work that puts lumps in the throat as much as it does jaws on the floor. Carson's work became an internet sensation, and this documentary ultimately seeks to provide the often touching life story of a man who documented his existence in sometimes bizarre or misunderstood ways, but who was creating outsider art without perhaps even realizing that he was doing so.
Everyone Will Burn, Missing and A Life on the Farm screen as part of Fantastic Fest, which runs September 22-29, 2022 in Austin, Texas, with an [email protected] virtual version available to U.S. residents from September 29-October 4. For more information, visit https://2022.fantasticfest.com/welcome and https://2022.fantasticfest.com/[email protected].